My View
April 12, 2017
Blinded by the glimpse of reality,
there stood they.
Beings with no meaning,
whom think that they have nothing to say.
The very moment I realized
that reality was a boundary.
A boundary for us who dream.
Who dream our wildest dreams constantly.
That very moment was a gift.
A gift that made me see
of the shackles that holds us.
The shackles that is reality.
It holds us.
it holds us from fulfilling our dream.
Even though my view of this world
is not what it might seem.
The many things I can do
if I weren't a regular being.
The freedom we have today
is nowhere close to what I'm seeing.
It makes me sad to think we're so useless.
This thought almost drove me to the brink of insanity.
To think that we're just a speck in this universe.
Not able to move freely.
Our freedom today
is nowhere close of the freedom I'm thinking of.
If we had this freedom,
we could reach our own heaven above.
I can't do anything to change our limits.
All I can do is imagine.
Imagine what we can do without these shackles.
I wish beings like me see the things I have seen.
I've always seen differently.
These beings have to.
Having this thought stuck in my head
has permanently changed my view.
Reality discourages us
by removing our imagination.
Making us stop thinking of the unthinkable.
This is what drives my frustration.
Everytime this makes me sad and furious,
there's always this other thought that stuck with me.
We can't do anything to change ourselves.
All we can do is live in reality.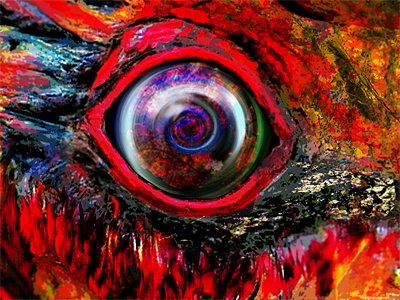 © Tom M., Philadelphia, PA