Who Influences Your Religion?
August 10, 2017
People say that religion is your descision. Yet when we really think about religion, we realize that it is something we are taught.
Religion is something that we get as kids. Our minds are still easy to mold into whatever our parents want. Personally, I am an atheist. That was not my choice. My parents did not believe in God, and they taught me that. I have other friends who are Orthodox Jews or very religious Christians. They believe in their religion purely because their parents taught them their ways. 
My parents have a friend. He used to be a Mormon, but he is now an atheist. His parents raised him as a Mormon, and as a child, he believed in their ways. When he became an adult, he decided that he didn't believe in God, and became an atheist. He said it was one of the hardest descisions of his life, because his religion was so heavily influenced by his parents. 
Even though I am an atheist, I am perfectly okay with religion. Yet what I don't understand is why people are trying so desperately to change others religion. It is a descision made by your parents, and when you are an adult, by you. So why should strangers interfere?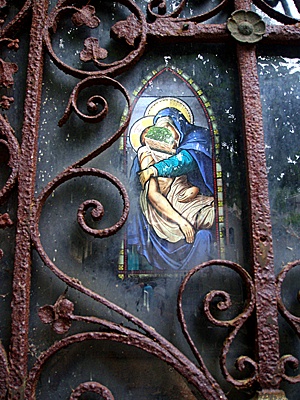 © Rebecca Y., Los Angeles, CA