East Harlem
June 3, 2017
East Harlem, also known as "Spanish Harlem", or "El Barrio", is the heart of  mainly the Puerto Rican language but also the Caribbean, Dominican, Italian and Chinese language. This linguistic element is seen through statistics that show that 50% of the East Harlem population speaks spanish, the second most common being the African languages, 12% speaking european languages and 6% of the people speaking a language from Asia which demonstrates the majority language being Spanish and minority being Chinese. In 1880, the area was known to be "Italian Harlem", due to the Harlem railroad extending and costing at a fair price, it attracted many italian immigrants that didn't have a sufficient amount of space in the Lower East Side that was overpopulated  at the time.When they moved to East Harlem, restaurants like Patsy's Pizzeria and Rao's restaurant were made and still thrive to this day. Not only restaurants but Catholic Churches like St. Cecilia's parish were made in support of the Italian community. Then, in the 1940's to 1950's  puerto ricans and african americans arrived to East Harlem due to the economic boom during world war 2 where they had more opportunities for jobs and a better living. Today, East Harlem is a polyglot mixture of renovated and gentrified streets that share this space mostly with Western African and Puerto Rican immigrants.
The rise of Puerto Ricans in East Harlem also led to the rise of Latino art (visual and performing) due to the fact that they did not want to lose customs of their homeland and make sure to educate future generations. That lead to the historical site known as El Museo del Barrio (E 105th street 5th ave) which was founded by artist and educator Raphael Montañez Ortiz who believed that mainstream museums mostly ignored Latino artists. Today, El Museo can be seen representing these  Caribbean, Latino and Puerto Rican language by their collection of over 6,500 objects of art that span more than 800 years. This linguistic element has been preserved well throughout decades and has not yet decreased with 96.5% of spanish speakers speaking fluent spanish compared to only 2% of chinese and french speakers speaking fluently.
Through places like the Museum of the City New York, there are exhibits educating on how immigrants arrived to the New York City and makes sure to mainly focus on hispanic and african immigrants' arrival instead on using them as a minority that has not impacted the American culture. The linguistic element of this can be provided with statistics showing that about ? of East Harlem's population were born in another country and ? of them don't speak English well, mostly people that speak portuguese, chinese or russian in the area. By demonstrating that these languages were introduced by immigrants, most of these people strive for a better living in America so with non-profit organizations like SCAN New York or  A Harlem Children's Zone, that offer afterschool programs, community center, support for recent immigrants, social services and more. Through the convenience of the 4,5,6 train on the Lexington Avenue line and the 3rd avenue bridge, Willis. Ave bridge, as well as the Triborough Bridge, the residents of East Harlem have easy accessibility to places like the Africa Center or Caribbean Cultural Center African Diaspora Institute which helps engage East Harlem towards the African culture and not only the Puerto Rican culture. These centers help gain research to expand the knowledge known about Africa and express Africa's contemporary art due to the fact that Africa is constantly changing and modernizing in the 20th century. Most of these centers are located in the Northern part of East Harlem due to more of the African American population living there.
From Jefferson park to Marcus Garvey park and historic brownstones like Langston Hughes' East Harlem makes sure to supply enough outside activities and managed to preserve many artifacts that the rest of the community and visitors can learn about. Although East Harlem is predominantly hispanic, they make sure to equally represent the minority languages as much as the majority languages. Completing this project allowed us to dive deeper into a culture and develop a better understanding of it. We learned a lot about many spanish speaking cultures and how they are kept. In the end, like Martin Luther King Jr. have said, "We are taking the young black men who had been crippled in our society and sending them thousands of miles away to guarantee liberties in Southeast Asia which they have not found in Southwest Georgia and East Harlem.", proving that once again East Harlem's own history came with numerous struggles on the way.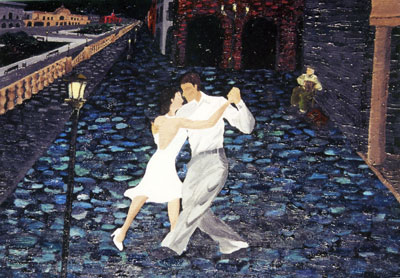 © Elizabeth M., Kannapolis, NC