A Screwed Up Souvenir Shop
August 28, 2017
I recently visited Tallinn. Great city, amazing architecture, blah blah blah. What surprised me the most is a souvenir shop. That was pretty interesting, because I think most people can confidentely say that souvenir shops are pretty boring. 
Tallinn, as you may know, used to be part of the USSR (Soviet Union). So, obviously, there was a lot of merch from the Soviet Union. Nothing too surprising, hats and flags, that sort of thing. 
In the middle of the shop, there was a small counter. On it was an array of real Soviet medals from real Soviet soldiers. They were all from WWII. Now, most people wouldn't see this as interesting at all. Well, I don't fit into the category of "most people". 
Soldiers had nearly lost their lives for that medal. They had shed blood and tears, they had looked death in the face so many times. They had left their family and friends, uncertain if they would ever see them again. They worked so hard for that medal. 
Now it was being sold for 10 euros. Look me in the eye and try to tell me that isn't wrong.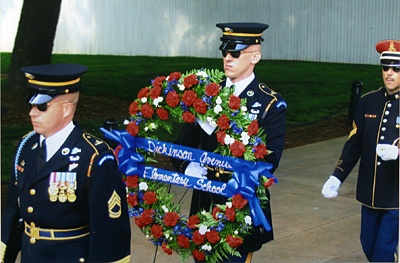 © Alejandra D., Milford, CT