Oh, Brother
August 18, 2014
Oh brother, I miss you. Why did you leave me? Why did you have to get sick? Do you look over me? Or are you lost in the void? Grandma cries every night, brother. I hear her through the wall. Sister is sad. She sleeps all day, only rousing to eat, drink, or go outside.

Oh brother, your friend doesn't know what happened to you. She walks around the empty house with clicking claws, searching. She's sad too, brother. She needs you, brother. She won't ever forget you, brother.

We got your ashes today, brother. You were only seven, brother. I know that would make you forty-nine, but it was too soon. You were a small, wrinkled bundle yesterday. A bundle with sweet breath and big, floppy paws.

Is there a God, brother? Because it doesn't feel like it. The house is silent, now. The house is dark, now. Only your new brother is a beacon of light. He's already forgotten you, brother.

Your sisters aren't sad anymore, brother. Little sister is playing with the only boy, now. She's nipping at his heels like she used to with you. She's running down the hall and bursting through the other side, just like before.

We're fostering others now, brother. What would you think of this? Would you like these new friends? I still miss you, brother.
We got a new puppy, brother. He has broad shoulders like you, brother. He's small, though. He smells like you used to. He runs funny, like you used to. Big sister likes him, brother. She cleans him and watches he run around from her bed.

Big sister is old now, brother. Her muzzle isn't black anymore. She can't walk very long, anymore. I think she might be joining you soon, brother.

I'm not too sad anymore, brother. Are you happy where you are, brother? I bet it's warm there, with birds for you to stalk and flies to chase.

Grandma doesn't cry herself to sleep anymore, brother.

We're happy again, brother.

But we still remember you.

We will never forget you, brother.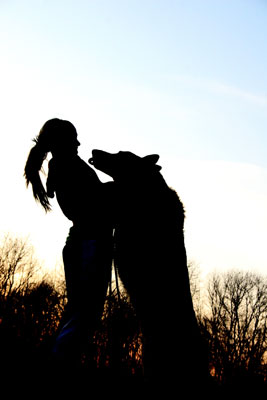 © Brittany U., Terra Alta, WV