Tiger Moms
January 23, 2011
It is hard to not notice the "Tiger Mom" debate on the controversial book Battle Hymn of a Tiger Mom by Amy Chua, where Chua describes her unique but traditional Chinese parenting methods. Many find it disputable due to the superiority of an ethnicity in the article, as well as severely strict child-raising techniques. Chua tells us that her children Sophia and Lulu, now eighteen and fifteen respectively, were forced to follow certain rules which many parents describe as "outrageous". Sophia and Lulu were not allowed to attend sleepovers, have play-dates, watch television, participate in any extra-curricular activities other than mandatorily learning piano and violin, which was practiced over six hours a day.
As a teenager, I cannot even understand where they get enough time to do this. I wake up at seven, get to school at 8:30, leave at 3:30, arrive home at 4:00, and do my homework until 5:30. I do not study this long because my parents make me, as it is necessary for the courses I am taking this year. I browse the internet for about fifteen minutes, and then go down to eat dinner, and then I go upstairs to finish up any homework. I probably go to sleep at 10:00 on average, so where do they get six hours of time to play piano? I hope the child does not have to wake up at 1:00 AM to fulfill this goal.

By separating her children from the outside world, one could say that their mental capacity in terms of education will be increased and fully matured. I beg to differ from this, as by removing the children from the social world, many skills are not developed, and will tend to show when the child is older, just how much they are needed. The intellectual skills associated with understanding social norms among peers, maintaining a status, discussion at sleepovers, and other cognitive skills are forsaken, and left behind in the mud to pursue the ability to be able to practice the violin for hours on end without food, bathroom, or breaks. Tough love is very beneficial in small amounts, but not in the ways described by Chua. She recollects of a birthday where her little six year old Lulu gave Chua a loving birthday card, to which Chua shoves it back into her face when she notes the poor drawings and poems inscribed on it. When Chua was a little girl, she won an award and invited her father to the ceremony. When he learned that Chua had only received second place, he sternly says, "Don't ever, ever, disgrace me like this again." The tough love shown may have disastrous effects in the future, when combined with the cognitive skills missing from childhood.
When the child is older, he or she might not have the ability like others to contribute in groups or conferences. While rote methods of learning are very helpful (the easiest way for me to memorize information), a parent must balance the social requirements of a child's age with the strict methods that the parent chooses. Chua has seemed to learned that she was being a little too strict, as now Sophia can go out on dates, and Lulu plays the violin for fun instead of survival.
In my teenaged opinion, while I stand by a balanced parenting method between social freedom and restriction, I do believe that a "Tiger Parent" can be helpful, as good grades and musical proficiency are often related to this method of parenting. While both are very good, they must be balanced with a social life for the child.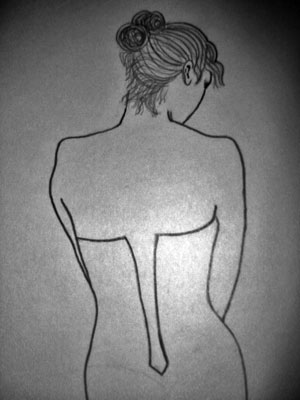 © Jennifer B., Larchmont, NY