The Medic
January 4, 2018
(note if you don't like the thought of death or gore then don't read) thank you and enjoy!
P.S This is not 100% nonfiction but I try to make this as realistic as possible.
Note: This is a work in progress!
Chapter 1: Deployment
April/19/1915
Dear Reader,
My name is Frank Lynch i'm part of the an cóir leighis (Irish medical corps)
Today me & the lads are heading to the fronts. My squad mates Connor, O'malley, Sean & me have been training medical procedures for almost a year so I think were prepared for the worst...hopefully. I Better get some sleep. -Lynch
Chapter 2: Here It Is
April, 22nd, 1915
Dear Reader,
We finally we arrived to the HQ in France. Me & my squad go to the tents & get our equip'mnt then the sarge comes in & tells us we need to hurry up and send support to a squad west of the trench's, I have to go. - Lynch
Chapter 3: The Gas
April, 22nd, 1915
Dear Reader,
We've made it to west squad & it's quiet, too quiet, no artillery booming, no bullets, nothing… We unpack our medical supplies & start patching wounds & bringing food & water of course nothing's warm that's impossible. I spot a green mist coming from the german trenches, I yell "GAS!" & quickly grab the gas masks nearby but nobody else does except the medic squads. The gas is getting closer & closer so I run over & put masks on the wounded then I Shout to the scout
"Go, Run to HQ & send reinforcements and make sure they have gas masks!"
I see him get in the jeep & flore it. The gas is finally here & the gas is so thick that we can't even see the ground but off in the distance Connor & me can hear choking & gasping. I start to panic & then a artillery shell comes out of nowhere & lands in the trench the gas clears out… all I see is death & blood everywhere.
my squad was the only ones without major injuries. 5~ish minutes pass & the cavalry arrives. Medics, soldiers & guns. Were saved… - Lynch
Chapter 4: Recovory
April/23/1915
Dear Reader,
O'malley & Sean got shrapnel in their arms so we got called back to HQ. I was traumatized all the death everywhere I thought we were prepared but I was wrong, so wrong. I have to stay strong, for my wife katherine & for Ireland! -Lynch
Chapter 5: Happy New Years!
December, 31st, 1915,
Dear Reader,
Happy new years people! Tonight we get drunker than the ocean is water… -Lynch
Chapter 6: Almost A Year Later & I Can't Believe they did it...
April, 29th, 1917,
The Brits actually surrendered. They were over by the town of Kut-al-Amara then they just left, surrendered. -Lynch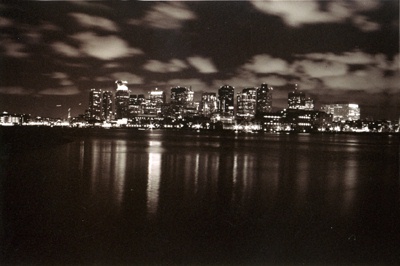 © Hoang P., Rochester, NY