It Feels Good To Smile
February 24, 2009
It feels good to smile.
It feels good to release your cumbersome burdens at the end of a long day.
I could still hear my mother's voice in my mind. It was like I was last year when I was four years old again, and she was lying with me on this same patch of grass. I can her laugh as if she was still here. It was like nothing had changed except for the amount of rain that had fallen.
I was lying on the ground re-living my memories. I used to be happy. I used to smile. Now I have lost control of my body all together.
I reached for my pocket there it was. A piece of a shattered glass I found in my house the day we moved in. I don't know why I kept it, maybe because when I look through it I can see the past. Looking up at the imperfectly drawn clouds I started whispering the words over and over again...


"Late last night I
Set on my steps and cried.
Wasn't nobody gone,

I was cryin'
Cause you broke my heart in two.
You looked at me cross-eyed
And broke my heart in two-

So I was cryin'
On account of
You."

My mother died last night.
This is the last thing she said to me.
She would sit down with me every night and read me a poem.
As she read my room would glow with light from her body. Illuminating the drawing of the sky we had painted on my ceiling. Then as she leaned in closer to kiss me good night her long, curly brown hair would brush against my cheek. I could have sworn back then that that moment would last forever. As I know now, no one knows,they can guess, but not one person knows, when you are going to lose a loved one.
I miss her so much. She was the closest thing I had.
My dad left me before I even knew him, and my brother, Elizah, died of tuberculosis when I was just two years old. I can't even remember him. The only thing I know is what I learned from my mom's stories.
I would have paid anything to have my brother back, to have someone to talk to.
Now I know you cannot put a price-tag on love.
This would be my last day of freedom before they shipped me off to Lady Brackhose's Orphanage for Girls in London.

I washed my torn overalls in the stream.
My bare feet touched the grass
........
.......
......
.......
....
...
..
.
Beep. Beep. Beep.
I slowly opened my eyes.
'Whe-where am I?'
'You got hit by a bus.' The nurse 'reassured' me.
'You're in the hospital.'
'Wh-what?'
I felt a sudden pain in my chest.
The walls were closing in around me. I couldn't breathe!
There was a single green line on the monitor next to me.
I whispered the poem again.

Late last night I...

I died that night.


The next day the doctor found out that my mom was still alive.
She was suffering for an extreme blow in the head.

I died thinking that my mom was dead.

That one glimmer of hope might have saved me.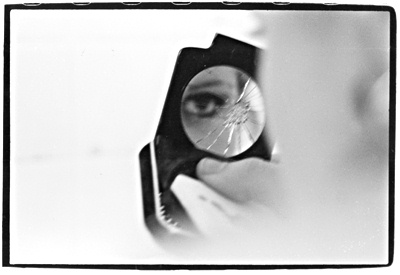 © Heather W., No., Brunswick, NJ