Call Me By Your Name
January 27, 2018
Oh, love is such a beautiful thing.
Yes, more beautiful than the summer countryside:
The tranquil river, the lush orchards, the rolling fields of yellow-green.
Love is more beautiful than the glistening sunlight, the handsome villa, the rich scenery of a place so nostalgic and breathtaking.
Oh, love breaks the velvety dark wood doors,
Love stands the sweet summer rains and the confusing, conflicting feelings
Feelings that are finally tossed away into the warm air as hearts give in to each other.
Love is shouted loud against the mountains,
Whispered soft against the pillows,
Spoken with heartbreak and longing over the phone,
Echoing names back and forth to each other.
Love bursts from the heart and the lips to soar high into the sky,
Above the orchard, above the cathedral, above the verdant hills,
Cried with exhilaration and joy for no one else but each other to hear.
Oh, love is such a beautiful thing.
But love is such an ache, a throbbing pain deep in the chest,
A kind of ache almost incapable of having, but it is there.
Asking into the dying fire:
Why does it have to end?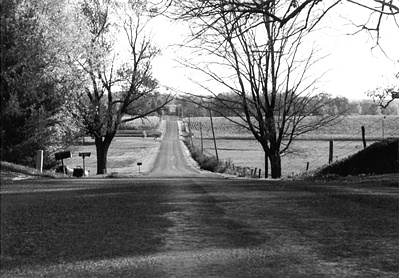 © Amy J., Sebring, OH