Richard III by William Shakespeare
November 11, 2017
Richard III by Shakespeare, portrays the quintessential literary villain, Richard III. He is determined, to the point of ruthless assassination, to acquire the throne. He murders enemies, friends, family, and children all the while finding a perverse joy in all of it. His physical deformities and lack of any redeeming qualities paint him as the embodiment of evil. This essays delves into the psychology of evil and the motivations behind Richard's villainy.

At the beginning of the play Richard proclaims, "And therefore, since I cannot prove a lover, / To entertain these fair well-spoken days, / I am determined to prove a villain" (1.1.29-31) and begins to weave his poisonous plans. He masterfully and manipulatively gets rid of everyone in line for the throne and anyone willing to question his authority. He turns his brother Edward against his younger brother Clarence through a false prophecy, resulting in Clarence's execution. He woos Lady Anne through eloquently worded lies and extravagant confessions of love, while her husband and husband's father who he has killed, lay in their coffins beside them. He then marries her and when she is no longer necessary, kills her. He obtains the two princes through manipulating his dying brother Edward and stealing the children from their mother. He orders the execution of Lady Grey's men: Lord Vaughan, Lord Rivers, and Lord Grey leaving Lady Grey powerless. He invites Lord Hastings to help plan the coronation of the princes and when he arrives accuses him of high treason and orders immediate execution. He brands the princes as illegitimate bastards and murders them.

Throughout all this Richard laughs and brags during his soliloquies about how evil and cunning he is. He shows not one shred of regret or guilt, no inkling of humanity. He finds a perverse joy in seeing his poisonous plans cause others suffering. But as his evil destroys his enemies and clears his path to the throne, it begins to alienate his friends. As he gets more ruthless fewer people follow him for fear of being turned against. He gets to the point of alienating everyone he ever trusted and even himself, ending up utterly alone. This self alienation leads to Richard becoming paranoid and toeing the line of insanity. He makes rash decisions and doesn't think twice about anything he does. This leads to civil war and chaos and eventually to Richard's death at Bosworth field.

Richard is irredeemably evil and it appears to be by choice, but a major contributing factor is his familial relations. At the beginning of the play we see evidence of Richard's want for love while feeling unlovable due to his physical deformities, "I, that am curtail'd of this fair proportion, / Cheated of feature by dissembling nature, / Deformed, unfinish'd, sent before my time" (1.1.19-21) "And therefore, since I cannot prove a lover," (1.1.29) Throughout the whole play Richard is despised by everyone around him, especially by his family. They show him no love or appreciation. At the moment this seems justified as Richard appears plain evil by choice. But when Richard meets his mother the first thing she tells him is, "O, she that might have intercepted thee, / By strangling thee in her accursed womb" (4.4.2934-2936). She shows no motherly support or love, she shows bitter hate and shame at being his mother wishing she had strangled him before he was born. She continues with, "Thou camest on earth to make the earth my hell. / A grievous burthen was thy birth to me; " (4.4.2965-2966). This sort of abuse is not spontaneous, it has been built up from years of detesting Richard. Growing up in that sort of twisted and dark familial environment would produce nothing but a twisted human being who believes they are unlovable because they've never been shown anything but hate.

By circumstance and by choice Richard is an unredeemable villain. He is a victim and a villain at the same time. Abuse begets abuse. He finds no joy in life unless he hurts others. He finds no satisfaction unless others suffer for it. His ruthless and consciousless actions have solidified his place as the ultimate literary embodiment of pure evil.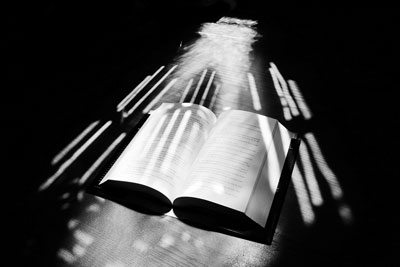 © Monica L., St. George, UT