Heroes by Robert Cormier
August 25, 2017
Heroes by Robert Cormier tells the story of Francis Cassavant, a young man who returns from the war, visibly injured, with intention to kill his childhood hero, Larry LaSalle. Throughout the short book, we discover what happened to Francis to make him feel this way in a series of flashbacks in between chapters written in the present tense.
Some people seem to find the flashbacks in some chapters confusing and are not certain what is happening in the present and what is a memory, but I did not find this was a problem and even thought that the telling of previous events through flashbacks was very effective.
I found that Heroes was the most thought-provoking book that I have ever read. It deals with betrayal, innocence and suicide in a way that I have never before read in a novel. It also challenges the reader's idea of heroism and makes you question whether a hero is someone is so intentionally or who never planned to be viewed in this way.
Unfortunately, Heroes is not well-known, but I would definitely recommend it to anyone who enjoys emotional books or books that change the way that you see the world. It may not be the conventional story that people are used; it is original and you will never read anything quite like it.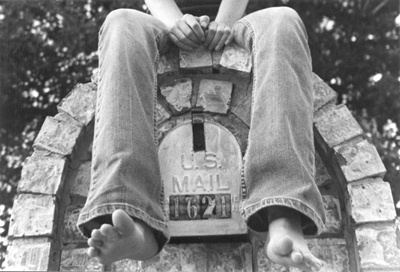 © Kris B., Lewisville, TX