Seven Ways We Lie by Riley Redgate
May 20, 2017
I recently read the book Seven Ways We Lie, by Riley Redgate, after seeing its eye-catching cover in a book story. Little did I know the title was not the eye-catching think the book had to offer.

The book switches perspective between seven different teens as a small Kansas school finds out that a student is having an affair with a teacher. Each of the seven students are pull into the story by their 'deadly sin' as the book title suggests. By the end of the story the character find out who the student having the affair is in a shocking twist.

Redgate artfully gives each character their own personality by using different writing styles for each perspective. The book is truthfully in its portrayal of the high school experience, catching the true essence of what school is to each student, from the bookworm to the stoner. What makes this book the best however, is that there is no false happy ending. The guy doesn't always get the girl and live happily ever after, Redgate acknowledges real life while still giving the reader a piece of hope for the character's futures. All together the book is an excellent read and shows that even the nicest of people have their fatal flaws.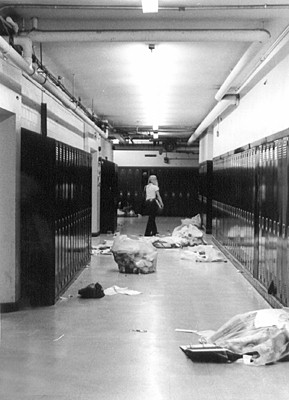 © Halsey S., Marblehead, MA