Utterly Nothing
November 4, 2017
I glance at the dark stairway,
Wondering when it would my day.
I take time in thinking of love and loss,
There's some things I would like to toss.
Out of my memory and far out of reach,
There's nothing left to teach.
Life has it options,
And life has its rations.
But what is all that underneath.
This stairway leads to things beneath.
Under all that happiness,
And under all this mass,
Into the bottomless pit that used to be something,
But now is an utterly nothing.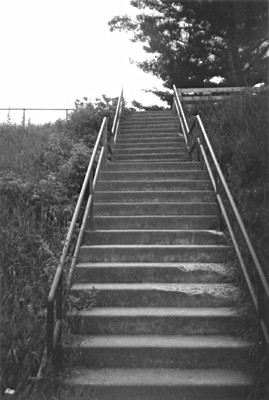 © Eva A., Eagle River, WI