To Cease to Ponder
November 4, 2017
Oh, we cease to gaze upon the light, such
has never been so gray as it seems now.
We will pass this by, though, however much
we wish to escape, this so faithful bough.
As time has dwindled past the ages, we
have ceased to ponder the thoughts which plague our
minds. Simply submitting to a repeat
of our routines, failing to see each hour.
Our lives we share with our thoughts, so dear are
these we've wrought. To wait, to ponder, to seek,
has the world lost these virtues? Shadows scar
the horizon, the future seems so bleak.
Should we sit idle and watch the world fade?
To seek, to think, leads us out of the shade.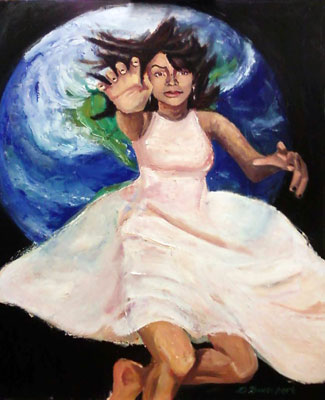 © Dominique D., Ozone Park, NY