Breaking the Cycle
September 17, 2013
She sits alone on the edge of her heart.
He runs with the crowd his eyes pointed down.
She paints on a grin to not fall apart.
He's far too depressed to be the class clown.
They met on the corner of doubt and hope.
Their eyes gave away what no one else saw.
He kept her off of the end of the rope.
They turned hand in hand to rise above all.
And for the first time neither was alone.
The nights grew lighter and the days grew bright.
So eventually they built their own home.
And they brought their children up strong and right.
They taught them that the world can be so mean,
How to work to fix the things they have seen.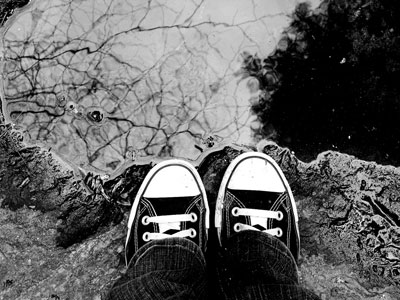 © Michelle B., Blairsville, GA