Decanted Rouge
March 8, 2013
Our tongues articulate the dreary lines
That we ascertain as our own reality.
Our teeth chatter away on the grapevines
Shying not towards what others consume blindly.
Our throats dry, gulping down liquid morality
Fermenting a new cru, Decanted rouge
No longer pours cloyingly, yet brawny.
Glasses clink adulterating the louge
Moist and lush, no longer harsh is the abuse.
The body is racy, not tannic, but silk.
Viscous, creeping beyond sanity's approve.
My senses enticed, I feel no guilt.
Our lips sip Chardonnay's sweetest kiss.
The proof will forever be this eternal bliss.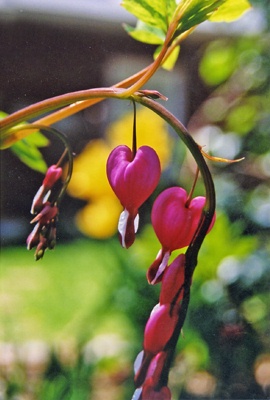 © Sophia E., Wilmington, DE