The Devil who wore White....
September 20, 2012
My lashes embrace,
I see a beamy face.

Scattered with golden locks,
That led hearts to merciless stocks.

Garbed in Kashmiri white,
She mitigated the darkest night.

Then,
We took our feet,
To a lonesome street.

And,
There beneath the moonless sky,
She kissed my lips dry.

She preyed upon my soul,
My happiest memories she stole.

A panorama of nightmares i discovered,
As my heart she gnawed and severed.

Oh my ugly imagination,
She was just an hallucination.

A devil in disguise,
Who deceived my eyes.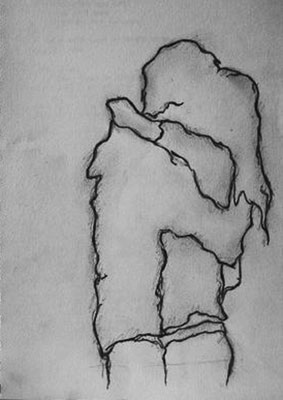 © Nicole B., Newcastle, WA