To Just Move On
January 26, 2012
When shadowed hearts let out sorrowful cries,
Our hearts harmonize to the same song.
Together, our tears fall from crying eyes, as we bid lost love it's last so long.
Begging for relief from loss of that love.
"Take away this pain in short span of time!
Love! Not pain! That I am deprived of!
Bring back! What I once thought was mine!"
But no, I cry fro what my lost love cost,
And then I find happy light once again.
No longer will I think of who I lost,
I am surrounded by peace, love, and zen.
Sucked from my mind, by the love I now found.
I slowly forget why I cried or frowned.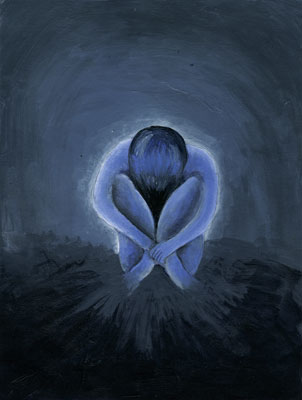 © Becky F., Sacramento, CA