No Longer
December 1, 2011
That recurring nightmare,
My borderline insanity.
Trying to shake this bond,
Satanic, dismayed hold over me.

I blink my eyes,
I wash my skin.
Yet, his scent just lingers,
The worst about to begin.

Ignoring the stricken pain,
Pushing off my sleep deprived hunger.
Refusal to let his grasp dictate,
Your b****, I am no longer.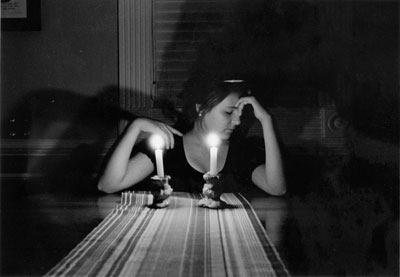 © Eleanor K., Bethesda, MD