Frozen Rose
May 12, 2010
She floats to me like a humble bird's flight,
I see her contained in Pandora's box,
No moment will take away my last bite,
Her love is locked away in her secrets.
I'm trusting in her soft soul's music note,
Wondering where we will sail away to,
Our hands cupped together in her big coat,
She looks into my heart, what should she do?
Unconditionally loving her spirit,
I fall from her radiant light, I'm stunned,
My knees are unsteady, I want to sit,
Love is only a word—I am not done,

Icy as love is to my life, a rose,

No more frozen I am, we are not closed.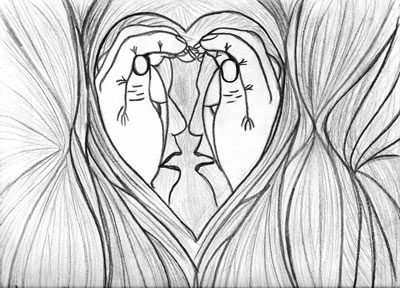 © Roumany P., St. Paul, MN