What If I Stole Away My Glint From Earth?
April 24, 2010
Today, I climbed a tree, and looked below
To view the world as it would be without
A me: earth still revolved and winds did blow;
The birds still chirped, while insects zoomed about.
In village, city, home, and work, the same
old way of life repeated for gray skies.
Stood nothing blazing fresh, it was a shame,
As trees went brown and died, before my eyes.
From my high perch, I saw fallows remain
As though I never left. I looked afar
To the horizon, uniform and plain,
No glow of beauty beamed like from a star.
So life can go unchanged if I were gone,
But light would never grow past primal dawn.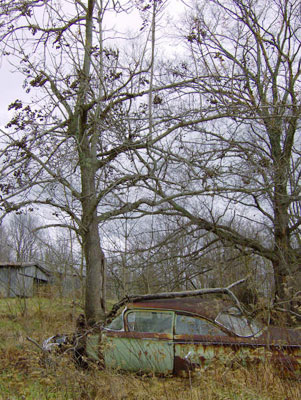 © Kimberly H., Summer Shade, KY