A Storm, Sonnetwise.
April 25, 2010
A suffocating blanket; overcast
Three droplets, intermittent, drop from there
A gust of chilly air comes rushing past
The animals retreat to heir warm lairs
The breeze becomes a wind to feel and hear
The trees bemoan this wind with drawn out sighs
Their green leaves gossiping aloud with fear
The fear of dropping to the earth from skies
And now those drops have turned into a pour,
A harbinger of war upon the ground
To try to soak the earth unto its core.
futile attempts as you have no doubt found.
But such a fighter I am not today:
I think I'll watch the tempest far away.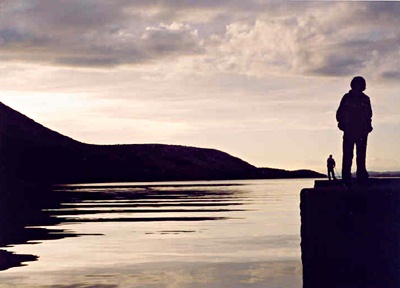 © Julia K., Nagykovacsi, Hungary