Unfair Deal
April 15, 2010
Standing on the cliff when the gods left me…
Three days ago, I worked for Poseidon.
Slain three hydras with the Blades from Ares,
Then told "Find Pandora on the titan!"

Zeus said Ares is destroying the earth.
Agreed upon, and did the gods' request…
Now slaughtering enemies on the turf,
Looking for Chronos directly out west.

On the titan, where Pandora was trapped,
I passed all the obstacles…she is free!
With her powers, killed Mars -- fatal attack.
The God of War, but I wanted my dream.

I was promised freedom from the high gods.
On the cliff dreading my past: deadly thoughts.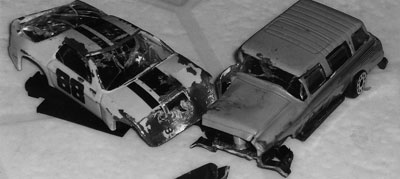 © Danny H., Chula Vista, CA