She Wouldn't Say
March 7, 2010
The clear stream swathes her feet in lucent cloth;
Her contours – traced by tenuous sunlight warm -
pronounce each mellow curve; as billows form
on dress white supple as the clouds aloft.
Her poise serene, her breathing, sounding soft,
a fragrant counterpoint to the smooth brook charm.
But pensive to her mind invades, alarm
shakes in every sigh... heaves a wistful waft.
She turns and sees his nebulous figure
there - lying beside her, where they first met -
under dimming mist, of tears redolent.
If only roams be spent much less demure;
she moans, then folds her feet and sadly lets
out words of farewell, with silent cadences.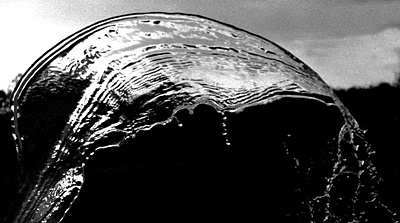 © Kellie S., New London, NH