The clouds burst into rain
October 31, 2009
1 Night's arms wrapped themselves around the bright red Light;
2 Darkness had chased it out of sight.
3 The sound of Thunder rippled across the sky,
4 Rain was jumping constantly on the ground of heights high.

5 He lay there, waiting with blood-red roses in hand.
6 He was stabbed in the heart, like the remorseless lightning when it had knived the sand.
7 Waiting for his medicine to cure,
8 He was soaking himself over his tears pure.

9 She told me she'd come,
10 Haven't seen her yet since the last time we sipped some rum.
11 Is my girl wrapped in someone's arm?
12 If so, why did He put his thumbs up when he read my palm?

13 Are these her last words, are they?
14 If she wants it her way, i don't anymore, want to love her like I Pray.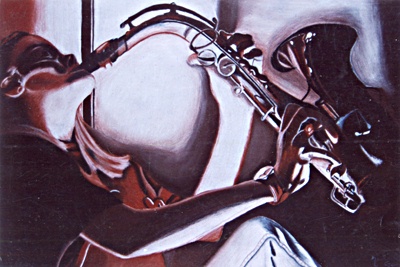 © Karina G., Kannapolis, NC