State of Abyss
June 24, 2013
We were stronger, then infinity.
Till I no longer, had dignity.
I lost my mind, and it ran to space.
You went blind, you wouldn't chase it.
But here we are, undefined.
Like shooting stars, we could never find.

You keep me sane, then a lie you told.
You used my name, then broke my soul.
Its like weather, our trust has blown.
We aren't together, I'm on my own.
I'm in despair, and I'm all alone.
And you don't care, I'm all alone.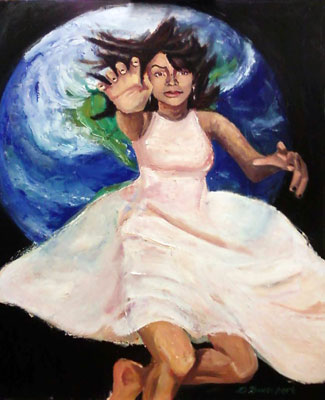 © Dominique D., Ozone Park, NY