IN THE DARK
January 3, 2012
I had been living here alone,
i always feel alone,
even if i was in in a crowd,
no one ever notices me,
i always in the dark.

I am always searching for light to shine on me,
when i go near it,
it will moves away,
when i want it,
it shines on others,
always in the dark.

In the dark is not that bad,
its just you are desperate for light,
the life in it is normal,
only no glam no romance,
no excitement,
to be in the light means glitter,
yes glitter that will sparkles and makes me shine the most.

if being in the dark means i cannot be in the light,
i just shine in the dark,
with fluorescent paint,
and glitter,
the only light in the dark.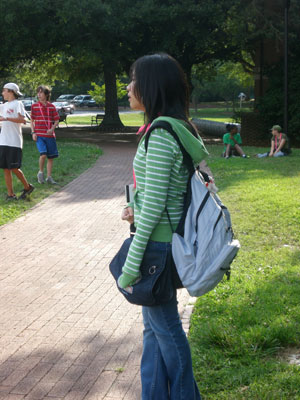 © Lucienne B., Parkland, FL