Beauty Runs Soul Deep
November 28, 2009
One!
The walls are closing in
The prison keeps me locked
It's too white
Like an angels wings
Where's that lack of color
So me the truth
The promise
Because everything should be black!

Shackle my arms
Tie my legs together
I'll still scream
Til no more sound
Comes from my mouth!
I wont be imprisioned
I'll fight
Til teh devil comes to
Take my soul.

Two!
I refuse to go back
To the time before now
When everything was grey
Because the nothingness
Is too much
When your body goes cold
Limp on the floor
And I can't save you.

Chorus.

Three!
The butterfly's wings are shot
Framed for the beauty
So one man can live
In the peace of his home
With the dead spirit
Of another lost soul.

Chorus

Zero!
Time's up.
I'm falling apart.
The seam has been torn
Don't bother with the pieces
They're gone.
I'm just another...
dead spirit
Of another soul
Lost by
Caught by
Framed by
beauty.

Chorus: My soul.
My beautiful soul.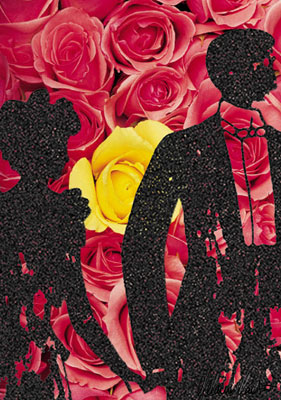 © Melanie M., Hendersonville, TN