The Road
April 12, 2018
What will be left when I am gone?
When I am lost to the whims of time,
And every poem, act and song,
Is lost in the river of memory?
What will they write of me then?
Will I be scratched down for when I whine?
Will they care of if where and when,
Or of my lost treasury.
What will they say of my name?
What will they say of my struggles and toil?
What will they say of my shame?
Will I be long lost in the soil?
Write yourself down, I say to the night.
The night never answers; the night's quiet.
I may in the heart of a girl light a light,
But she too will die, as God picks in spite.
I am tired.
I am weary.
The path is too narrow,
The road is too steep.
To be immortalized in paper and stone,
For other to love me as there own,
To whisper in the minds of so many to come,
Inspire them as a second sun.
I am tired.
I am weary.
I look to the sparrow,
And hope not to weep.
I take my time, in this world,
As best as I can,
But I cannot outrun time.
Time will never tire.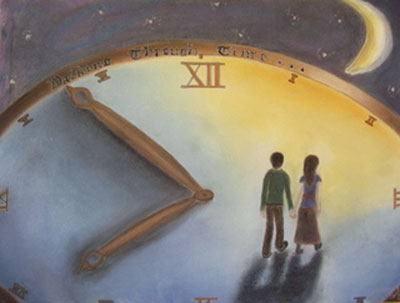 © Carollynn G., Hawthorne, NY