The Demons Inside Me
November 16, 2010
The
Demons inside me
Are trying to get out.

They're
Those little secrets
I can't tell about.

They
Take me over
And tell me what to do.

They're
The reasons for
What I do to you.

All
The nasty words
I have ever said.

All
The beatings controlled
By the demons in my head.

You
Know I always
Loved you, no matter what I say.

I
Wallow in sorrow
Ever since you went away.

Please
Come back to
Me, I promise I'll gain control.

I
Promise I'll get
Rid of the demons in my soul.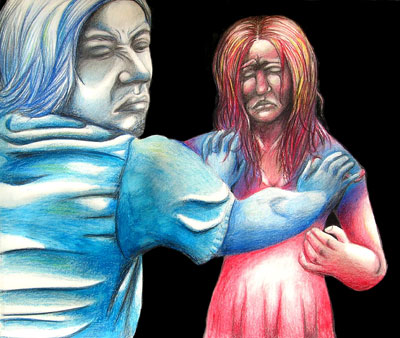 © Jessica P., Bethel Park, PA