The Blue Stain
September 8, 2010
Tears fall down,
And hit my pillow,
They come from an unhappy willow,
She cries in the darkness of night
To hide her weakness and let others think she's alright
That hole in my heart,
Although closing well never truly heal,
How is this little crushed flower supposed to deal?
You're missing important moments in my life,
And I'm still wishing that you were here.
I think about all those times we had shared,
And how I wish you knew how much I deeply cared.
I never knew what loneliness felt like,
Till you were gone and out of my life.
I wake up at night to find,
Theses dreadful tears have left stain,
But only god can stop the rain.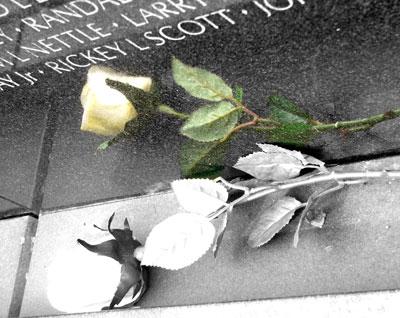 © Kimber E., Yorktown, VA