Looking Up
May 3, 2018
In the night, I look up.
In the darkness, there is light.
A light to brighten the darkest darkness
in my line of sight.
The darkness looks at me.
It's many eyes peer down,
reading into my soul,
the stars forming the sky's crown.
Looking up,
there is so much to discover.
The infinite space is one to ponder,
The infinite stars above just hover.
In the end,
I look down to see what I know:
a friend lying on a friend,
a mass of souls together below.
We all looked up.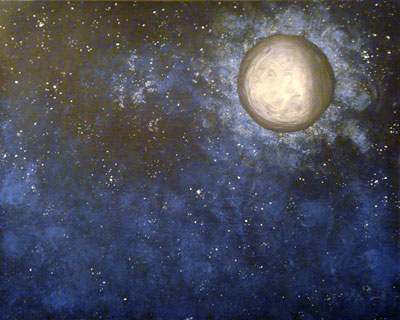 © Allison H., Vancouver, WA