Body and Soul
May 6, 2018
They say eyes are the window to the Soul,
but they were all wrong when it came to you.
I do see your Soul in your smiling eyes
(and also when they are crying or crinkling from thinking),
but it's not just in your eyes that I see It.
I saw It jumping for joy the first time you came up to me, 
I see It peeking out in your nervous laugh,
I see It twinkling when you dance
(by the way, I saw that),
I see It vibrating when you play your imaginary drums.
Your Soul is too large and fluid to be contained in so puny a vessel as your eyes
(no offense to your eyes).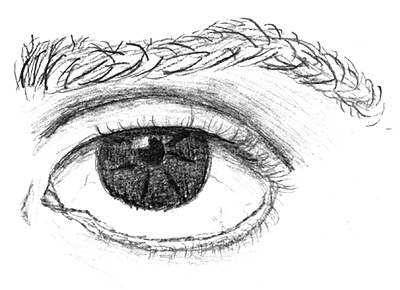 © Anthony R., Wilmington, MA