The Electric Chair
April 22, 2018
Craze had filled his eyes,
By the time he finally died.
Strapped mercilessly to a chair,
An event truly beyond compare.
His arms bound tight,
Filled with fright,
His body shook,
And his soul they took.
His chest up straight,
As his boots began to quake,
In agony he sat,
Wishing he had died in combat.
The volts were as hot as they were fast,
His eyes had glassed,
Craving the sweet release of death,
He released his last breath.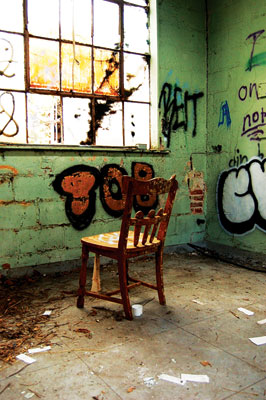 © Gianna V., Sewell, NJ