My love
April 23, 2018
Ever since I was a child my favorite memories come from you.
It started at the age of seven, during the summer months whenever we were swimming,
I would look up to you, and
I don't think I have ever seen anything more amazing that your crooked toothed smile.
I remember walking into the house and being engulfed in the smell of french toast.
It always seemed to take the troubles away.
You are the world's most interesting person.
I could sit for hours in your kitchen listening to you tell about your life.
I love hearing about your day, what you ate, what you wore. Everything.
Every time I talk to you, see you, hug you, laugh with you, and smile with you I feel like the luckiest person in the world.

My memories brim with walking into your house and it feeling more like home than I could ever imagine.
The sunlight that streams though the kitchen window basks on my face, while the scent of fresh laundry engulfed mw.
You have taught me to cherish everyday, to see the world, and to rise above everyone else. You have a beautiful story that influences my every move. You have never given up in your life, and I hope to at least come close to that.
My love, you are more special to me than anyone else in this world will ever be.
Please don't ever forget that.
You are beautiful and kind and wonderfully filled with hope.
You inspire me everyday to be a better individual and live everyday as if it is my last.
You are the reason I am who I am.
I know you for what you are and who you wish to be, and please always remember that you are absolutely perfect. I would not change you in any way, shape, or form.
I promise with all of my heart to take care of you forever.
Please don't ever forget me, my love
Sincerely,
Ella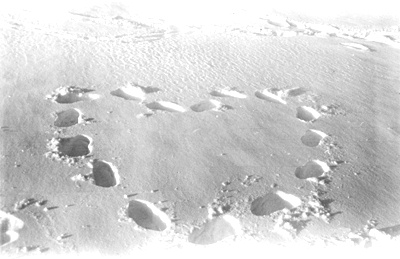 © Kim B., Marblehead, MA