Aging
April 23, 2018
Light of laughter,
Smiles stretching from ear to ear,
Foreign hands clamped together,
Arms flying and lying behind backs,
Before the Camera lens.
Above the half-eaten cupcakes,
Ripped trend magazines,
Scribbled homework,
Phones laid on the ground with camera mode,
Blankets scattered about,
Darkness creeping from the window,
But the flashlights casting a barrier,
Between visible and invisible.
Words echo the halls,
Soon dissolve in the waters of time
But the photo will remain,
Burring into yellow and soiled.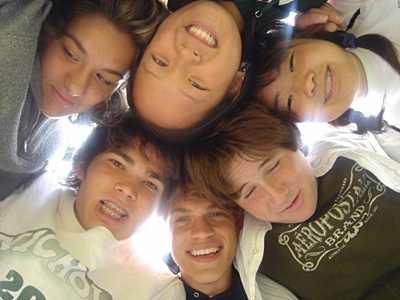 © Zhihan C., Hudson, OH