Still, they are greater
April 13, 2018
You live in the top of an ivory tower,
Secluded from all the rest.
You build it higher to be taller
Than the people that seem like giants.
In years, they are your equal,
But still, they are greater.
As tall as mountains they seem to stand,
With bellowing laughs and joyful shouts.
When you stumble, they smirk,
When you fall, they snicker.
You are mature while they are puerile,
But still, they are greater.
So long you are alone,
Apart from all the others.
You are peace,
While they are anger,
Without a doubt, you are better,
But still, they are greater.
You are the mime in the glass box,
Trapped for eternity behind white paint,
Enclosed within four tantalizing walls.
You words of brilliance are silenced
By their unintelligible shouts.
Still, they are greater.
As you stand within their sneering shadows,
Their words cutting deeper into your heart,
You realize that greatness comes
not from without, but from within.
Though they are great,
Still, you are greater.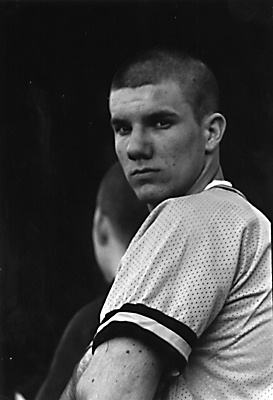 © Chris C., Milford, CT