No One Reads Between The Lines.
March 27, 2018
You may have never heard of me,
But you knew my sister so,
A sister not she, a step-sister,
Whose fame could only grow.
Her hair as pretty as golden dust,
Curling ringlets true.
Her eye so sparkling, shiny and trust,
They were such a pure dear blue!
With cheeks as pink as lovely blossoms,
Her smile, I rarely knew,
But alas her beauty that only grew,
Was hidden in cinders old,
Grudges new,
And that's how the tale can unfold.
The day our mother wed,
Her rich and wholesome father,
We were barely ten and eleven,
And thought we would never grow apart further.
She smiled and at us and played for us,
Her songs are still in my heart.
But on the day our guardians wed,
She chose to break it all apart.
A canister of heated oil, she held in her little hands.
On the night of our little sleepover,
She asked where "Step-mother's" room stands.
My true sister, true of blood told a little lie. 
'Fraid that harm may befall our mother's wedding night.
But she held the little canister and said that it was honey,
And when all was quiet,
In the dead of the night, we heard her slip out.
She went to the little guest room,
Where of course not our mother was and she turned around in fury.
The little canister flew from her hands and fell all atop me, smearing my clothes and mostly my face in heats of hell upturned.
It burned and stung and my flesh peeled out as screaams echoed the hallway. 
Out came out, everyone and fetched cold waters right away.
But 'twas, 'twas, gone, my little plain old face. 
I was certainly not as beautiful,
But she she turned me ugly as sin.
Hence all I could do was hide my face and that became name. Now you know, why they called me, Ugly Step-Sister as my name.
When she found her prince,
When she danced her ball.
When the Fairy Godmother gave out a lot,
She came for me one last time and held my hand in the soft white palms of hers. Her smile was now, so heartlessly cruel, so connivingly satisfied and she said,
"For the sins you and your sister and your mother committed against me, I will forgive you, my only desire is to keep you all close because we are family,"
When she said the same,
To our mother and sister,
My heart squeezed and my sister cried.
But it wasn't of happiness as the fake news claims, 
Had you seen our trembling knees,
Had you see our shivering arms,
Had you seen our pale pallor,
You would have known,
You would have certainly known,
We were afraid.
Neither of us were right,
Neither of us were wrong.
All that mattered was: 
The Beautiful Poor Girl who became a princess.
The Ugly Step-Sister who wronged her.
The Wicked Step-Mother who pained her.
For,
No one reads between the lines.
No one reads between the lines.
No one reads between the lines.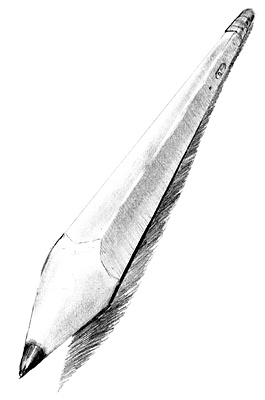 © James H., Philadelphia, PA