Mummified
March 28, 2018
Dead.
I am a king.
I ruled over vast deserts.
I am loved, adored, honored by my people.
My name...magnificent, strong, courageous.
I silently sit still in this wooden trap; silent and stuck.
Ordinary peasants stroll by like wind... never any appreciation.
It's like I'm invisible, indescribable…it's…not... possible!
I evolved into costume: Made out of paper they use to wipe with.
I rule over Egypt, I captured the world at the palm of my hand.
The gods said I would join them in the heavens, that I would be a king.
I was a king. I used to rule over Egypt. Loved by people. Power over world.
Now I lay here, listening to the murmurs of these people, my only company.
Dead.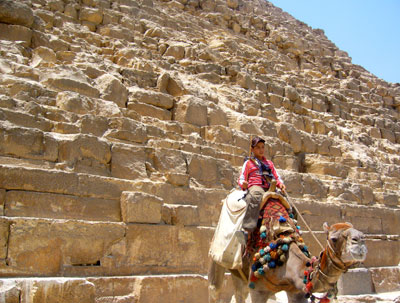 © Elena N., Fair Lawn, NJ