Gray #12
March 27, 2018
The grass looks gray and smashed in.
The tree trunks stark and ashen.
Dry leaves beneath our feet,
Are a perfect shade of slate.
The clouds above a steel sheet,
And haven't been moving as of late.
A lone bird is above our heads,
Clinging to a lead colored branch.
His feathers a speckled rainbow of granite,
His song is taken for granted.
The ominous hues of a stormy sea,
Ride on the breeze blowing through the trees,
And my breath is smokey as it leaves
Two cracked and colorless lips.
I guess you could say the color of today,
Is a stiff, silent, stubborn gray.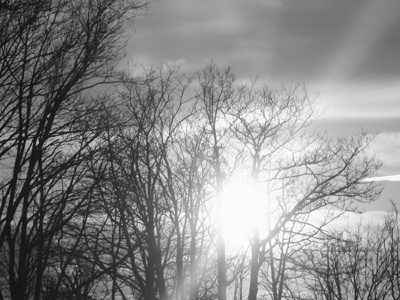 © Emma C., Gardner, MA