Seven Years Ago
March 20, 2018
Seven Years Ago,
I was innocent.
Then,
I grew up.
That's when I got scarred.
My scars tell my story.
Some are physical,
Others,
Emotional.
You see,I wasn't always this way.
I wasn't always the blank-eyed girl
That fights and causes mayhem.
I used to be a bright-eyed girl.
A girl that didn't know real pain.
I don't know where that bright-eyed girl went.
I guess she's gone forever.
Don't be sad for me though.
Where that bright-eyed child used to be,
There is now a brave,resilient and talented young woman.
Yes,my scars tell the story of innocence lost,
But they also tell of strength and perseverance.
Without my scars,
I wouldn't be who I am today.
I'd be a scared,naive child,
Wandering the world,
In danger of God-Knows-What.
Without my scars
I wouldn't have learned to survive.
I may have lost my innocence,but at least I can live.
So,if you were me,
Would it be worth it?
Would learning to survive be worth your innocence?
Just think about it.
Would you walk a mile in my shoes?
Go through everything I've gone through?
Would you even try to understand?
Probably not,
But if I were given the chance to relive my life,
I'd do it.
I'd relive it all.
Every moment.
I'd go through every hard time and enjoy good moment,
Just to show that although my life isn't perfect,
It is still worth living.
I don't know what you would change if given the chance to relive your life,
But I know I wouldn't change a second of mine.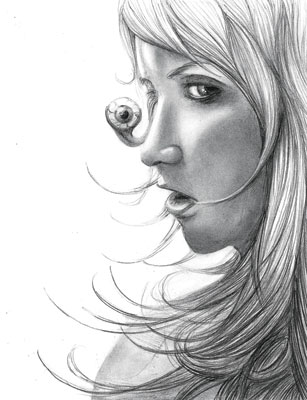 © Jessica P., Bethel Park, PA