How Will She Know
January 11, 2018

Who gave you that bruise?
It's no use.
It's not abuse.

She said she's sorry,
That her mind was going as fast as a Ferrari,
It'll never happen again,
But she rammed your body into the couch like a freight train.

This time she'll stay in her lane,
She's changed.
Everything will go back to normal,
But it seems like everything is in turmoil.

You said you knew it was too late,
That she wouldn't take the bait.
Her eyes full of hate,
It's like she opened up a flood gate.

What did I do to deserve this type of love?
One minute she is a dove,
The next minute the devil.
She needs to be more level.

How did it come to this?
One minute she is in bliss,
The next she is having a hiss.

I want to get off this roller coaster,
But I need some closure,
So is she bipolar?

Have you told your daughter
how she's affecting your life?
Though her temper cuts like a knife.
I didn't want to be a bother,
Then how will she know she's just like her father.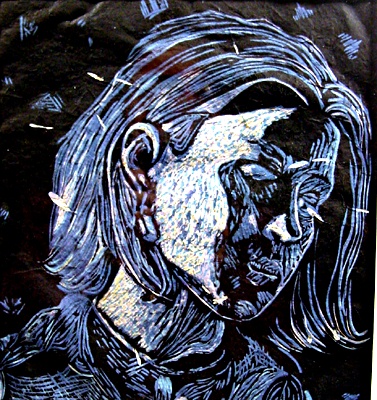 © Lauren P., Spartanburg, SC