Ink Slinger
MAG
February 11, 2018
Odin's mead trickling through my throat,
text liquified and purified by time
Blossomed from when God cursed Babylon,
oil and dye contained inside the thin tube.
Thick as blood, but sweet as root beer float,
a sword sharpened by symbolism and rhyme
competing against the fiery lion's brawn,
Winning over a soul defined as a rube.
Writers writing written works,
Creations made full of blood, flesh, and ink.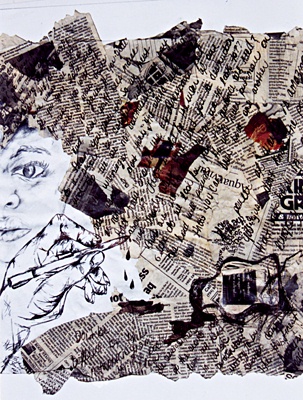 © Lashieta F., Kannapolis, NC