Kids Can Be Cruel
February 12, 2018
Kids can be cruel… we've all heard it but the saying is so true it's become meaningless
Last year I came out and started therapy. Not because my family was anything less that excited but because of the kids. The people who are supposed to be my friends, my community, my shoulder to cry on, my tribe
I hate to have given up on them the way they have given up on me but I have.
I hope like a good wine they get better with age.
I wish I didn't carry a paper of their hate written down in words so I had a paper trail.
I want to feel safe in my school, not just physically but emotionally.
I need to be heard.
Kids repeat haunting nicknames as they would questions as toddlers. Each child knows so many they alone could write a dictionary.

B****
Cry baby
Drama Queen
Emo
Fat
Freak
Flat
Gay
Idiot
Loser
Moron
Nerd
Pathetic
Piece of S***
Prude
Psycho
Queer
Retard
Slut
Stupid
Try-hard
Ugly
Virgin
Waste
Weirdo
Wimp
Worthless…
then they pressure you and,
Push you and,
Hit you and,
Shove you and,
Punch you and,
WHACK, your on the ground bleeding…
they pinpoint insecurities, flaunt them to the world, ask you out as a joke, catcall, ghost, catfish…
they are racist, sexist, homophobic, transphobic, body shamers, misogynistic…
Be a man, you'll never get a date, don't cry, this is easy, shut up, nobody cares, go back to mexico, make me a sandwich, just suck it up, you throw like a girl, you're fine, grow a pair, kill yourself, you're too young to know, they must be on their period, cry me a river, build a bridge and climb over it, they say feminist... the way Draco Malfoy says mudblood.
And yet people still wonder why I hung around the counselors... not the campers
It's ironic really how those learned to hold their tongue are not those who cause hate but those trying to stop it
I'm out as queer and every once in a while I wish I never knew I was gay… maybe it would be easier… I'm in therapy and I've started antidepressants… a couple weeks ago when they asked if they are working I said, "I don't know we're still on holiday break"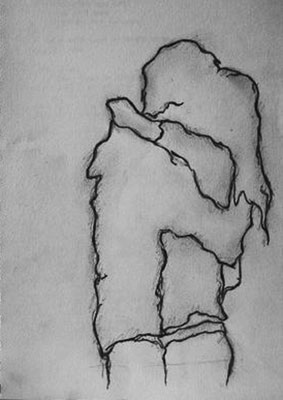 © Nicole B., Newcastle, WA