Turning Point
January 29, 2018
Then came Second Half.
The Falcons started stumbling in exhaustion,
while the Bulldogs were pumped up with adrenaline,
shoving the Falcons around like they were flour sacks.
Pritchett, our QB, started to throw
deep-passes to unmarked wide receivers
in enemy territory.
The ball soared through the air, falling easily
into the hands of our wide receivers,
who easily scored touchdowns
before the Glendale safeties could react.
Our players started dodging around the exhausted Falcons,
which earned us some long-distance-touchdowns.
The crowd erupted with cheers.
For the first time in years,
the Rolla Bulldogs gained a huge
victory over the Glendale Falcons.
Will they do it again?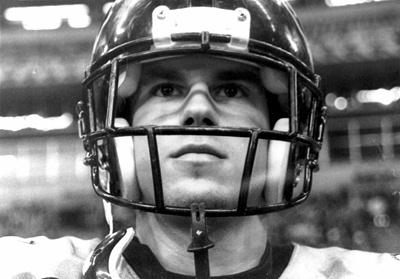 © Maria M., Halton City, TX