Fast Forward
January 28, 2018
Sometimes I press
Fast forward
On life
Withoutasecondthought
Myeyesgointo
Astateofblindness,
Watchingeverysecondgoby
Inahypnoticblur
Myearsgodeaf
Tothemusicoflaughter
Mymindforgets
Inamuddledmess,
Andmyheartshrivels
Duetolackoflove.
STOP. Stop.
And suddenly,
Everything freezes.
When life goes by so fast,
There's no way to press rewind.
So instead I pause
And reflect,
Slowly reviving my beaten state.
To bring back to life
The happiness, joy, and laughter
That I had been missing
All along.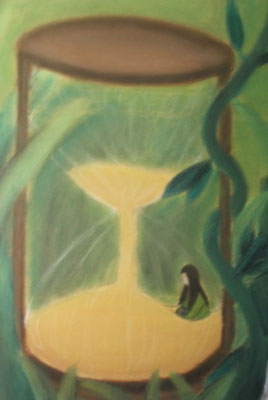 © Carollynn G., Hawthorne, NY