The Song of the Sea
January 25, 2018
The sound of the sea followed me
as my tiny feet carried me across the scorching sand.
My mother trailed close behind, with her watchful gaze
as I scouted for shimmering shells.
Losing balance, I plopped down on the ground
as the clear water came rushing under me.
The sound of the sea follows me as I walk
down the street among a crowd of unfamiliar faces.
I hear it in the hustle and bustle of the cars and
in the abundant footsteps hitting the concrete.
Though I am distant, His tranquil creation remains
with me. The pacifying, reviving sound of the sea.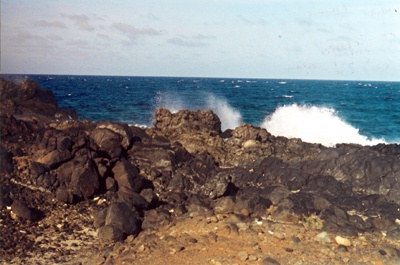 © Matt A., Smithfield, RI