Hailey
January 22, 2018
Hailey
A girl who cries.
Cries about growing up.
Cries about the thought that her parents may not be here one day.
Cries about the past.
Cries about the future.
Hailey
A girl who laughs
Laughs with her friends
Laughs at her friends
Laughs at jokes
Laughs at her own family
Hailey
A girl who smiles
Smiles when someone compliments me
Smiles when with family
Smiles at everything
Smiles 24/7
Hailey
A girl who gets angry
Angry when made fun off
Angry when lied to
Angry when getting ditched
Angry at my own thoughts
Hailey
A girl who cherishes life.
Knows that the past was rough, but knows its time to move on.
Knows to live in the moment, cause one day you want to look back and be happy.
Knows nothing about what the future may hold, but will cherish the memories and the people that will be apart of it.
Hailey
A simple, but complicated girl.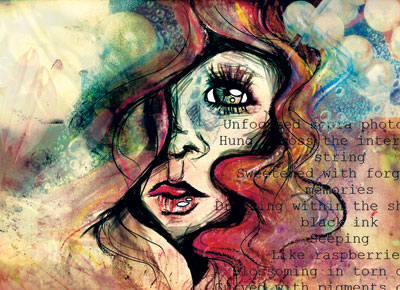 © Victor K., Las Vegas, NV