Uncommon Recipe: How To Be a Good Painter
January 17, 2018
Ingredients Needed:
unlimited time
3 paintbrushes (small, medium, and large)
Paints (red, orange, yellow, green, blue, purple, pink, black, white, brown)
One mound of patience
Infinite amount of creativitiy
One plain, white canvas (24x36)
One paint pallet
A plastic cup half full of water
One dry cloth
Art eisle

Directions:
Take a dab of the time you have to gather and organize all materials needed to be a successful painter.
Set the 24x36 canvas in front of where you want to be standing or sitting onto the art eisle.
Squeeze a reasonable amount of paint onto the paint pallet.
Using any size brush, wet it, then dab onto cloth.
Take that brush to dab into any color you prefer to put onto the canvas first.
Using the mound of patience, unlimited time, and infinite creativity, let your ideas for a painting wander onto the canvas.
Each time you want to use a different color, repeat step 4.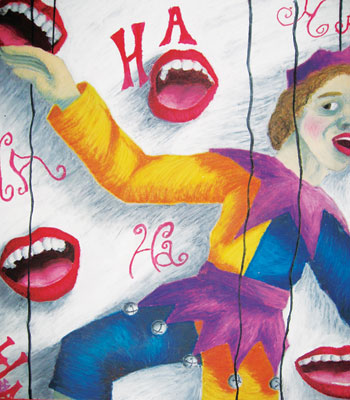 © Carollynn G., Hawthorne, NY