Death of a Dandelion
January 14, 2018
Spring laid her eggs, and furnished the earth,
Sprinkling her seeds, a great rebirth.
There it was, standing all on its own
In a forest of green, a yellow gemstone.
Blossomed as yellow, but now it was grown,
Her white furry fluff the color of snow.
She aged with time, the two were a pair
Her roots weaved seamlessly, without a tear.
The wind couldn't shake, her no matter the gust,
She swayed as she pleased prepared to adjust.
She basked in the rays, and breathed into life
Until there was a hand that cut like a knife.
She was uprooted, stripped from her land,
Her petals blown everywhere, for the wish of a man.
Then she was tossed to the side of the road,
Left naked and bare- a stem all alone.
The forest of green soon after began to fade
Her child in ruin- Mother Nature filled with rage.
Spring did not return, leaving behind a slate of brown,
No longer willing to flourish in this desolate town.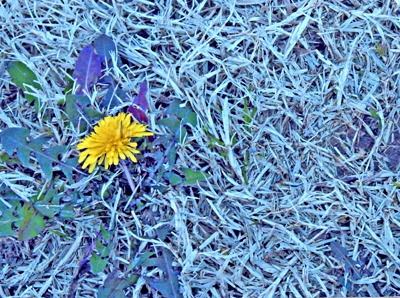 © April R., Highland Village, TX